Hands-Free Happiness
Juggle was born with our on-the-go lifestyle in mind and designed in Miami with a mix of Belgian edge and Brazilian bossa. Both functional and stylish, Juggle gives you more flexibility and freedom to live in the moment. Keeping your hands free while you Juggle your many different hats and make it happen every day!
one case | many ways
Our premium rope is connected to a hard phone case that is easily adjustable and removable, allowing you to wear it your own way!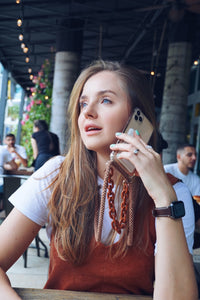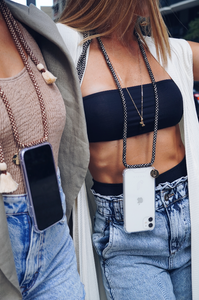 Style up
Whether dressing up or down, Juggle adds the perfect touch of style and assures the right fit for everyone.
juggle and let go
Let go and move | dance | walk | work | laugh | skate | capture | sing | bike | garden | live | create | cook | travel | teach | run | play | act | connect | hang out | experience without boundaries.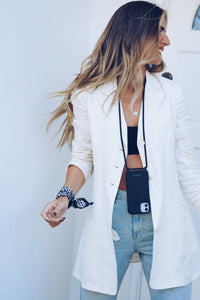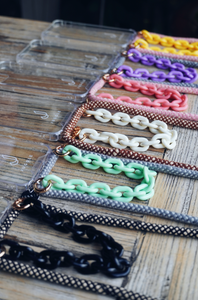 Meet our chains
Now we have colorful chain accessories that will give your phone that extra glam! Easily clips on and off the existing loops. What is your favorite color?